Moving to Colorado: Things You Need to Know
Are you considering moving to Colorado?
Colorado, a state in the western US, is known throughout the country as one of the most active, happy, safe, outdoor, and naturally beautiful states in the US. A brilliant landscape of mountains, plains, mountains, canyons, rivers, forests-, and desert lands makes many people are moving to Colorado. A big reason people from all over the country flock to Colorado is the thriving economic growth and splendid job opportunities.
With some of the highest GDP growth in the entire country in recent years, you should clearly be thinking about moving to Colorado to find a good job or to advance your career. In addition, families living in this stunningly beautiful state have easy access to top public schools and affordable real estate. Universities like Colorado, Colorado State, and the U.S. Air Force Academy grace the education scene, while pro sports teams include the Broncos, Nuggets, Rockies, and Avalanche. Whether you love the outdoors, want to explore the mountains, or enjoy cultural activities, Colorado can offer it all.
What is it like living in Colorado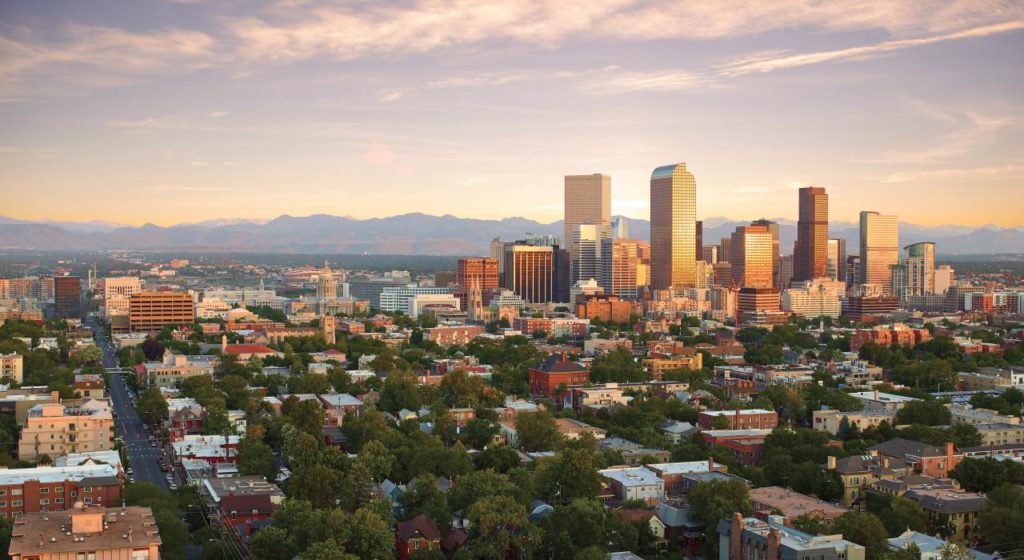 Cost of living in Colorado
We've all heard the saying "you get what you pay for." This applies to the cost of living as well. Colorado's healthy lifestyle and unparalleled outdoor experiences come with an expensive price tag. The cost of living index in the Centennial State is 131.5 (measured against the US index of 100), primarily driven by transportation, housing, and grocery costs. While it's on the expensive side, the cost of living here is still cheaper than in states like California (index of 168.8) and Massachusetts (index of 139). The good news is that Colorado's median household income is 13% above the national median, which makes it easier to pay the bills.
Housing Market in Colorado
The typical home value of homes in Colorado is $558,210. This value is seasonally adjusted and only includes the middle price tier of homes. Colorado home values have gone up 23.5% over the past year.
Moving Estimate
Estimate your moving expenses and get free quotes from professional movers near you.
"*" indicates required fields
Colorado Child Care
Families in Colorado struggle to afford the cost of child care services. Infant care for a single child costs an average of $1,277 per month ($15,325 annually), while the same care for a four-year-old would cost $1,032.
Colorado Health Care
| | | | |
| --- | --- | --- | --- |
| Family Size | Adults 19-64 | Children 0 – 18 | Pregnant People |
| 1 | Up to $1,428 | Up to $1,525 | Up to $2,093 |
| 2 | Up to $1,931 | Up to $2,062 | Up to $2,831 |
| 3 | Up to $2,434 | Up to $2,599 | Up to $3,569 |
| 4 | Up to $2,938 | Up to $3,136 | Up to $4,307 |
| 5 | Up to $3,441 | Up to $3,674 | Up to $5,044 |
| 6 | Up to $3,944 | Up to $4,211 | Up to $5,782 |
Approximate Monthly Family Income to Qualify for Health First
Colorado Groceries
MIT's Living Wage Calculator places the annual living wage of a single adult with no children in Colorado at $27,444. Of that income, MIT estimates that $3,573 will be spent on food, which makes up 13%. This percentage rises slightly for a family with two working adults and two children, as 14.4% of their $73,132 worth of income is spent on food.
The monthly costs of food vary from city to city. 2019 data from Numbeo.com indicates that Denver residents can expect to spend $337.09 a month on food, whereas Colorado Springs residents will pay $348.53. For reference, the national average is $323.72.
Traffic and transportation
Colorado's largest public transportation system is found in Denver. Known as the Regional Transportation District, or RTD, this system provides bus, light rail, and commuter rail options to the residents of Denver and the surrounding areas. When traveling by car, the main north to south route in Colorado is the I-25 corridor.
This route follows the Colorado Rockies and connects some of Colorado's most populous cities, like Denver, Colorado Springs, Pueblo, and Fort Collins, along with other smaller cities. When tourists visit and want to see the vast mountain communities, they travel east and west on I-70, however, winter weather often forces the closure of I-70. While some communities, like Denver's Capitol Hill and Five Points neighborhoods, are extremely pedestrian and biker-friendly, you'll need a car to get around most of the state.
The Economy in Colorado
Several prominent industries make up Colorado's diversified economy, including manufacturing, energy, tourism, agriculture, financial services, and real estate. According to Coloradobiz.com, real estate and government accounted for the largest portion of Colorado's Gross Domestic Product (GDP) last year. Real estate accounted for 12.7% and the government accounted for 12.3%.
Income and Salaries for Colorado
As of Mar 30, 2022, the average annual pay for the Average jobs category in Colorado is $63,026 a year. Just in case you need a simple salary calculator, that works out to be approximately $30.30 an hour. This is the equivalent of $1,212/week or $5,252/month according to Ziprecruiter.
Effective Tax Rates
Property Tax: With an effective real estate tax rate between 0.55%-0.57%, Colorado ranks 3th lowest in the country, just behind Hawaii, Alabama, and Louisiana. The typical homeowner can expect to pay around $1800 in property taxes.
Sales Tax: The state sales tax rate in Colorado is currently 2.9%, but the total rate can be as high as 11.2% depending on the local municipality. Colorado ranks 38th in the country for sales tax.
Income Tax: The income tax in Colorado is a flat 4.63% regardless of income level. The standard deduction in Colorado for a single person is $12,200 and for a married couple, it's $24,400. Colorado ranks 15th for state individual income tax collections per capita.
Top Industries
Architecture & Engineering
Computer & Mathematics
Business
Legal Industry
Life, physical, and social sciences
Pros and Cons of living in Colorado
Pros:
Year-round outdoor playground: From winter skiing to summer hikes, Colorado is an outdoor enthusiast's dream.
Medical care: Colorado consistently ranks as one of the top ten states in the country when it comes to the quality of healthcare.
Low tax rate: While sales tax is high in some areas, Colorado's property and income tax rates are relatively low.
Strong economy: Colorado is one of the most business-friendly states in the country and boasts a diverse range of industries.
Low unemployment rate: In addition to having an unemployment rate that's below the national average, Colorado also has the 8th highest median household income in the country.
Cons:
High cost of homes: With one of the fastest-growing housing markets in the country, demand is driving up home prices statewide.
Cost of living: Along with higher housing costs, the state also has an overall higher cost of living. You can expect to pay more for necessities like food and gas than you might elsewhere.
Overcrowding: With the influx of newcomers to Colorado, some parts of the state are experiencing overcrowding.
Traffic congestion: The traffic problems in Colorado aren't just limited to city driving. Expect to encounter traffic issues even in more remote parts of the state.
Is Colorado A Good Place To Live
Colorado, a state in the western US, is known throughout the country as one of the most active, happy, safe, outdoor, and naturally beautiful states in the US. A brilliant landscape of mountains, plains, mountains, canyons, rivers, forests-, and desert lands makes many people move to Colorado. A big reason people from all over the country flock to Colorado is the thriving economic growth and splendid job opportunities.
Living and Working Colorado
Living in Colorado is continually growing in terms of new residents moving to the state. Many of them happen to be retirees who are looking to move here in order to enjoy a more affordable life. This can be nice for families looking for more space than in larger densely packed cities for the money and a good area to raise children and retire.
Education in Colorado
Colorado continues to rank at the top of the nation's "Best of" lists, and our student body is no exception. Ranked 5th among the most educated states in the country according to USNews, 38 percent of Coloradans have at least a bachelor's degree, the second-highest college attainment rate in the country, and 14 percent hold a graduate or professional degree.
For more information about the best schools in Colorado click here.
Retired in Colorado
Living in Colorado is continually growing in terms of new residents moving to the state. Many of them happen to be retirees who are looking to move here in order to enjoy a more affordable life without compromising on the quality of their wellness and living experience to retire.
Recreational activities include fishing, kayaking, and backpacking. It also boasts an active downtown area where festivals, yard sales, and gallery events are the norm. So you'd be hard-pressed to find yourself bored in Colorado. This figure is on par with the state median. However, there are plenty of Colorado first-time homebuyer programs you can take advantage of.
Things to do in Colorado
Cliff Palace and Balcony House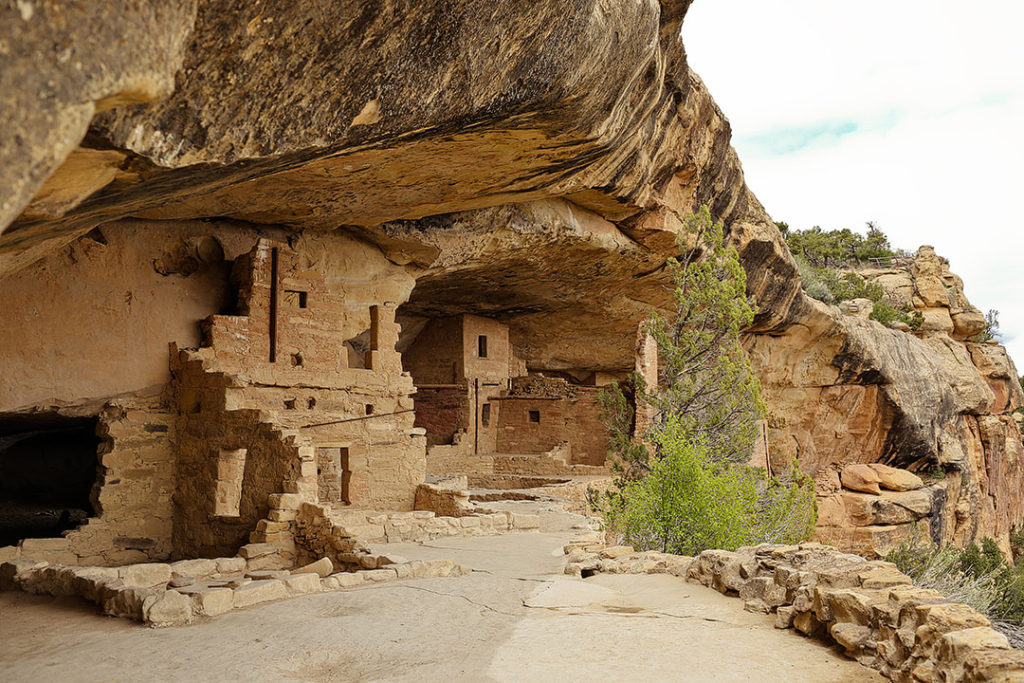 Cliff Palace and Balcony House are ancient cliff dwellings that the ancestral Pueblo Indians inhabited in the 12th and 13th centuries. Located in Mesa Verde National Park, both are World Heritage Sites and National Monuments. Balcony House had forty-five rooms and two kivas (ovens), and it can only be accessed on ranger-guided tours. Tour participants must climb a thirty-two-foot ladder and then crawl through a twelve-foot tunnel to access Balcony House.
Its original dwellers would have climbed the rock face using narrow toeholds; its limited accessibility made it easy to defend against intruders. Cliff Palace has constructed on the cliff face with sandstone blocks, mortar, and wooden beams. It once had over 150 rooms and 25 kivas and was probably used for ceremonial purposes. As with Balcony House, Cliff Palace is only accessible on a ranger-guided tour.
Durango & Silverton Narrow Gauge Railroad and Museum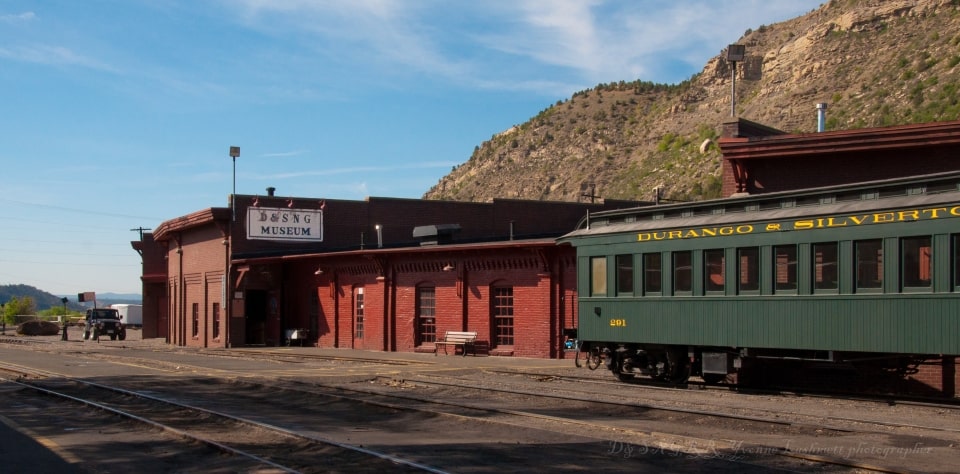 In 1882, a rail line between the mining town of Silverton, Colorado, and the railroad town of Durango was opened in order to transport gold and silver. Three feet wide, the narrow coal-fired steam engines originally carried ore, miners, cowboys, and settlers, and it now transports visitors on an original train on the very same line.
The forty-five-mile trip takes four and a half hours to ride, as it is still coal-fired, and winds along narrow mountain paths and in and out of canyons. Historic narration is available on the trains for interested tourists. Both the Silverton and Durango ends of the line have railroad museums; the Durango Museum contains artifacts pertaining to the history of railroading, and the Silverton Museum displays a Baldwin Locomotive from 1902 in the original 1882 Depot.
Denver Botanic Gardens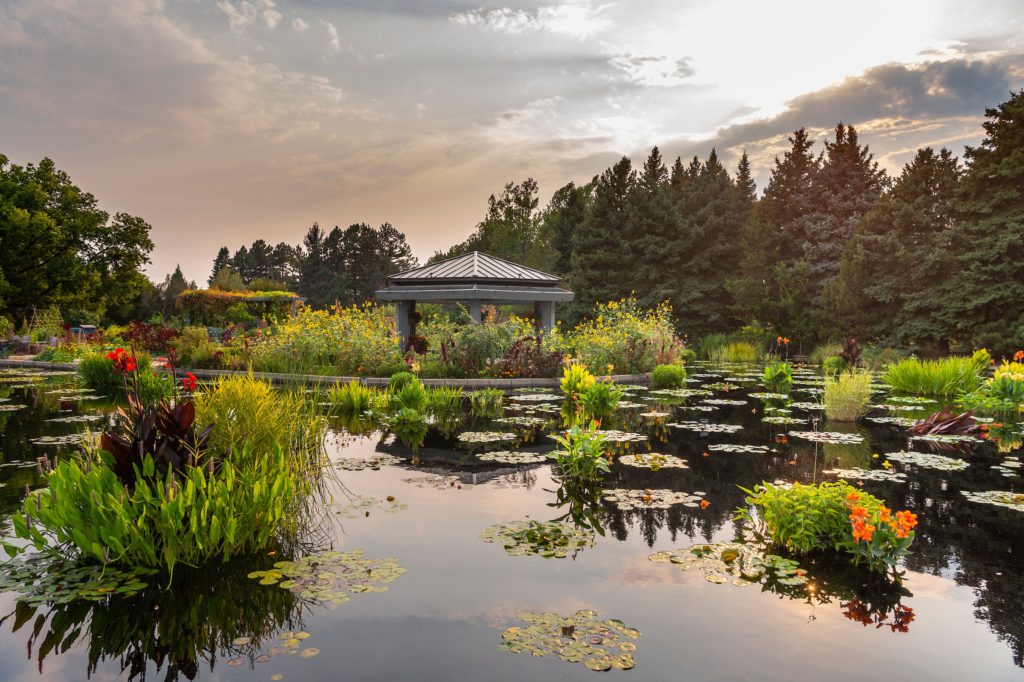 The Denver Botanic Gardens have the perfect combination of gardens displaying the best of western North America's plant life and gardens created to mirror settings from around the world. Over twenty-four acres, the gardens highlight drought-resistant native western flora and adapted plants that work well in the western climate.
They also have ornamental displays of perennial favorites: daylilies, roses, and irises. The Mordecai Children's Garden encourages hands-on exploration of soil and water and has stroller parking, picnic tables, and year-round programming. There are many gardens dedicated to the serenity of Japanese strolling gardens and bonsai, a South African garden with hardy plants from their steppe region, and a greenhouse overflowing with tropical and subtropical flowers.
Cheyenne Mountain Zoo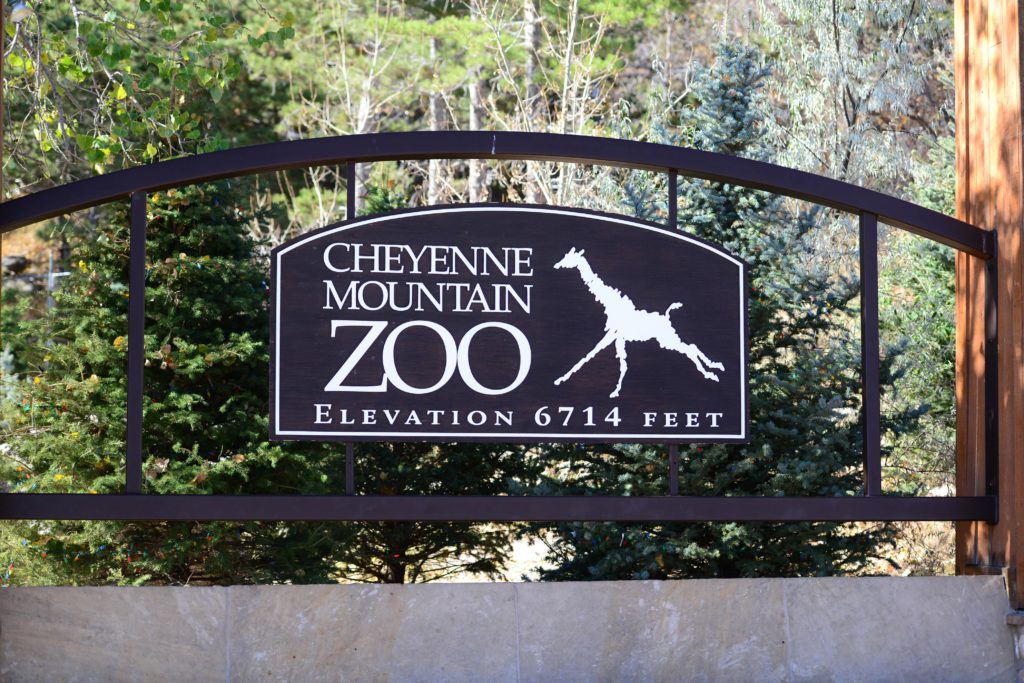 Cheyenne Mountain Zoo is dedicated to conservation, captive breeding of endangered species, and comprehensive animal care. It aims to give every visitor an experience that will last them a lifetime. Founded in 1926, the Cheyenne Mountain Zoo is, as the name implies, on the slope of a mountain, affording both visitors and animals fabulous views, though it requires stout walking shoes and a degree of physical fitness.
With over 750 animals of 170 species, the zoo is world-class–, and contains the largest herd of reticulated giraffes in any zoo anywhere. A special feature of the zoo is the fact they allow visitors to hand-feed the giraffes, which are very tame. Hoping to inspire conservation action, the zoo has thoughtfully housed all of its animals in as natural an environment as possible so that visitors can understand the needs of each animal of each species.
Annual Flower Trial Garden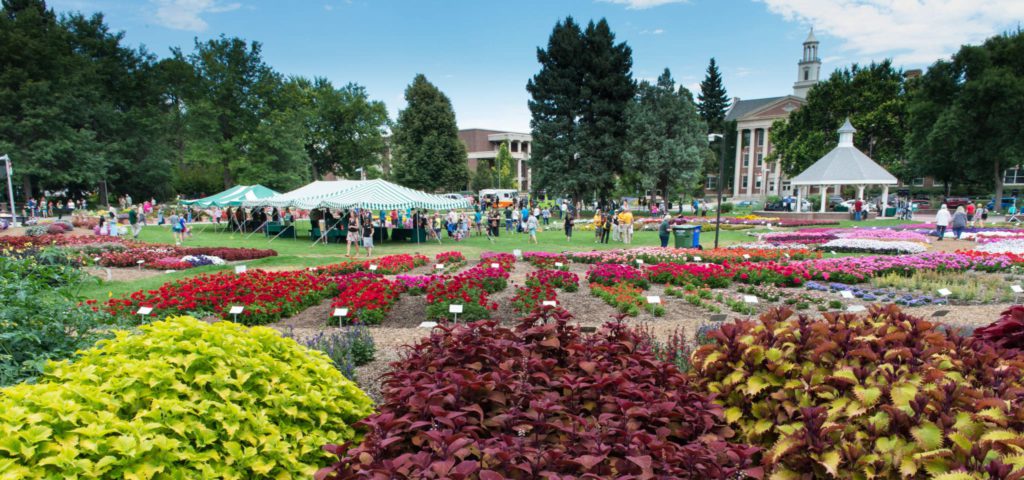 The Annual Flower Trial Garden is a devoted horticultural research garden on the campus of Fort Collins' Colorado State University, open to the public throughout the year near the campus' Center for the Arts. The garden strives to serve as a trial space for the performance of annual plant cultivars in the region's high-altitude Rocky Mountain environmental conditions, with primary annual plantings on display between late May and mid-October. Plant varieties are grouped by genus and arranged by color.
With more than 1,000 different cultivars typically on display each year. In addition to the main annual showcase, the garden also presented an annual pansy display, which is planted in fall and on display through the early spring. Perennials cultivated by the garden are also on display year-round across the street from the garden facility.
Are you ready to make your move to Colorado?
Moving to Colorado can be a big event for most people, especially if you come from a smaller town. For all of your long-distance moving needs, be sure to keep We are the Best Moving and Storage in mind as our movers have handled moves for millions of customers across the country. Keep your mind at ease and go with us to move you to Colorado.
Continue your free quote now