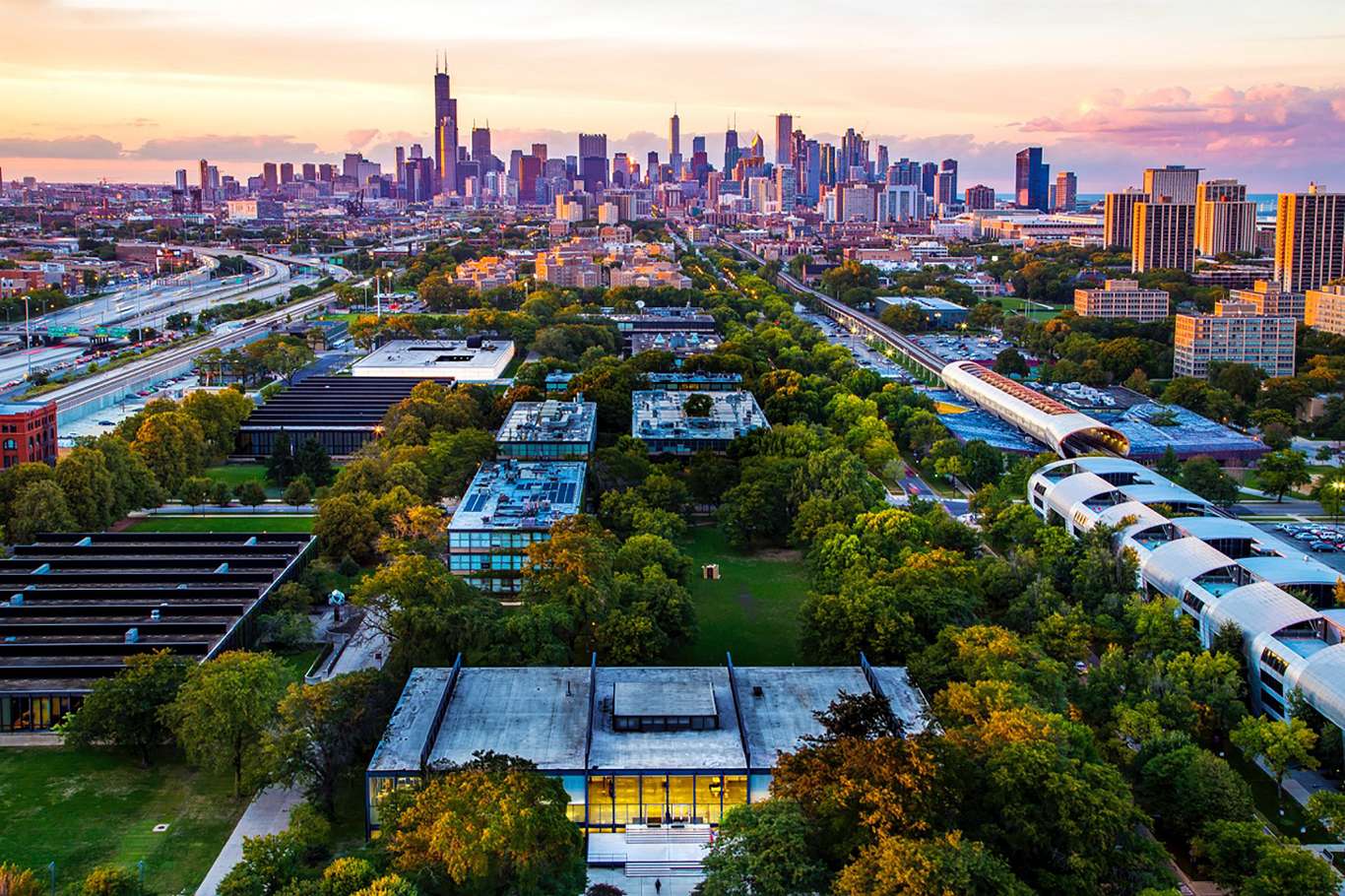 Everything You Need To Know Before Moving To Illinois
If you love big cities, enjoy spending time outdoors, are enthusiastic about sports, concerts, attractive cities, moving to Illinois might be a great idea. If you love big cities, enjoy spending time outdoors, are enthusiastic about sports, concerts, attractive cities, moving to Illinois might be a great idea.
With a population of 12,569,321, Illinois is the third-largest city in the US, Chicago, famous for its stunning skyline, Midwestern charm, commerce, and iconic architecture.
If you're wondering if moving to Illinois is right for you, we created this guide to help you learn about Illinois taxes, unemployment, cost of living, and much more information you need about the state before making a decision about whether or not to move.
Illinois Weather
In northern Illinois, you have to prepare for almost any type of weather or temperature. When it comes to Illinois weather, residents can experience it all. This Midwestern state follows a humid continental climate pattern, which means it has four distinct seasons. Residents often experience hot, humid summers and cold winters.
The summer months are typically the hottest of the year, with average highs in the 80s. However, the winter months typically average just above freezing temperatures. Many residents prefer the warmer months of the year, around May and September, where high temperatures average in the 70s.
You may have to prepare for almost any type of weather or temperature in northern Illinois, but this has an advantage. State residents can enjoy all kinds of outdoor recreational activities, from swimming in the summer to skiing in the winter.
Moving Estimate
Estimate your moving expenses and get free quotes from professional movers near you.
"*" indicates required fields
Pros and Cons of Living in Illinois
Pros
– The change of seasons: The freshly fallen snow on the trees and the change in the colors during the fall time are absolutely beautiful.
– Employment growth: Before covid 19 hits, our employment growth was really good. We were rated 31st before covid 19 hits. Now that covet 19 hit our unemployment growth rate is a lot lower.
– Illinois is the place for the best shipwreck diving: While thinking about scuba diving, Illinois is not the first spot that comes to your mind but Lake Michigan has preserved some of the best shipwrecks for you to scuba dive. And there are more than a dozen such shipwrecks. Go deep down to come face-to-face with a giant sea creature.
– It's affordable to live in Illinois: Do not assume the cost of living to be high in Illinois. Contrary to popular beliefs, Illinois is an affordable place to lead a happy life. Housing is pretty cheap here than in the neighboring states and even buying a home in Chicago is easier than in New York, Washington DC, Seattle, or Los Angeles. Groceries, food, transport, and home rent, everything is below the national average.
Cons:
– The traffic: In Illinois, if you're planning on living in the Chicagoland area you will experience some major traffic delays. In fact, Illinois is rated the third largest congested city in the United States.
– The crime rate: Is higher in Illinois, maybe many factors tempt you to move to Illinois. But one of the things to know about Illinois is that the crime rate is higher than the national average. While 16% of the crimes reported here are violent, 23% of them are related to property.
– There's high competition for jobs: Illinois is indeed an economic hub and there are hundreds or thousands of companies. But one of the things to know in Illinois is that the job market is highly competitive. There are more than 10 million residents and each one is vying for the best job.
– Illinois is prone to natural disasters: While judging the pros and cons of living in Illinois, you would have learned that the state is highly vulnerable to thunderstorms, lightning, floods, and tornadoes. There are almost 50 days of thunderstorms every year and an average of 54 tornadoes sweep Illinois. Flooding routinely causes serious damage. There are also heat and cold waves that cause human casualties every year in Illinois.
Housing Market
According to Zillow, The typical home value of homes in Illinois is $233,661. This value is seasonally adjusted and only includes the middle price tier of homes. Illinois home values have gone up 11.5% over the past year.
Cost of Living in Illinois
The cost of living index is typically based on a national average of 100. Any amount below that means Illinois is less expensive than the national average. An amount higher than 100 means the state has a higher cost of living than the national average.
Utilities and Services
Electric, gas, and water utilities in Illinois have voluntarily pledged to cease all residential disconnections. Additional help is being provided in bill payment assistance programs and extended deferred payment arrangements, though these vary by utility. At Ameren, for example, this will take the form of $200 for electric customers and $150 for gas customers, while at Aqua, between $150 and $250 could be provided for water bill help. Regardless, customers will be able to enter longer deferred payment arrangements with small down payments.
Food & Groceries
Groceries in Illinois have their own 2.25% tax but are not especially expensive overall. The average food cost per person is $328 per month, which is similar to Minneapolis, MN, or Miami, FL.
Illinois has delicious dining options at every level, from hot dogs to Michelin-star meals. While prices are reasonable, the city imposes a restaurant tax of 0.5% in addition to the highest sales taxes in the country, for a total of 10.75% on top of your bill. Meals in the downtown area and at airports incur another 1% surcharge. This can add up when a full-service restaurant meal costs around $33 (30% lower than in New York City, but on par with the national average). A basic lunch will run about $16.
Average income in Illinois
As of Jul 19, 2021, the average annual pay for the Average jobs category in Illinois is $59,068 a year, which is 7% higher than the national average, but a lot less than workers earn in Boston or San Francisco.
Jobs in the legal field are among Illinois's highest paying, at $128,000 per year. Lawyers in Illinois make 17% more annually than lawyers elsewhere in the country. Construction and extraction jobs are especially well-compensated in Chicago, with salaries over $72,000, or 38% more than the national average.
Illinois Unemployment
Illinois is a good place to look for a job. The unemployment rate in Illinois is a low 4.8% and has been declining for the last few years.
You can find a lot of job opportunities in Illinois to work with a variety of industries, including mechanical engineering and development, food science, mobile development, clinical research, and much more. Illinois is the proud home to more than two dozen Fortune 500 companies.
There are a dozen companies that employ at least 10,000 employees each, and many more with over 5,000. The business environment is also strong, ranked in the top third of the nation.
Taxes in Illinois
Property Taxes:
According to SmartAsset. Homeowners in Illinois face some of the highest property taxes in the nation, with a statewide average effective tax rate of 2.16 percent. This rate is nearly double the national average. Residents pay an average of approximately $4,527 annually. Only New Jersey has higher property taxes than Illinois, with a rate of 2.42 percent.
Sales Taxes:
The sales tax in Illinois ranges from 6.25% to 11%.
State Taxes
The base state sales tax in Illinois is 6.25%. Local tax rates in Illinois range from 0% to 4.75%, making the sales tax range in Illinois 6.25% to 11%.
Are you ready to make your move to Illinois?

Moving to Illinois can be a big event for most people, especially if you come from a smaller town. For all of your long-distance moving needs, be sure to keep We are the Best Moving and Storage in mind as our movers have handled moves for millions of customers across the country. Keep your mind at ease and go with us to move you to Illinois.
Continue your free quote now